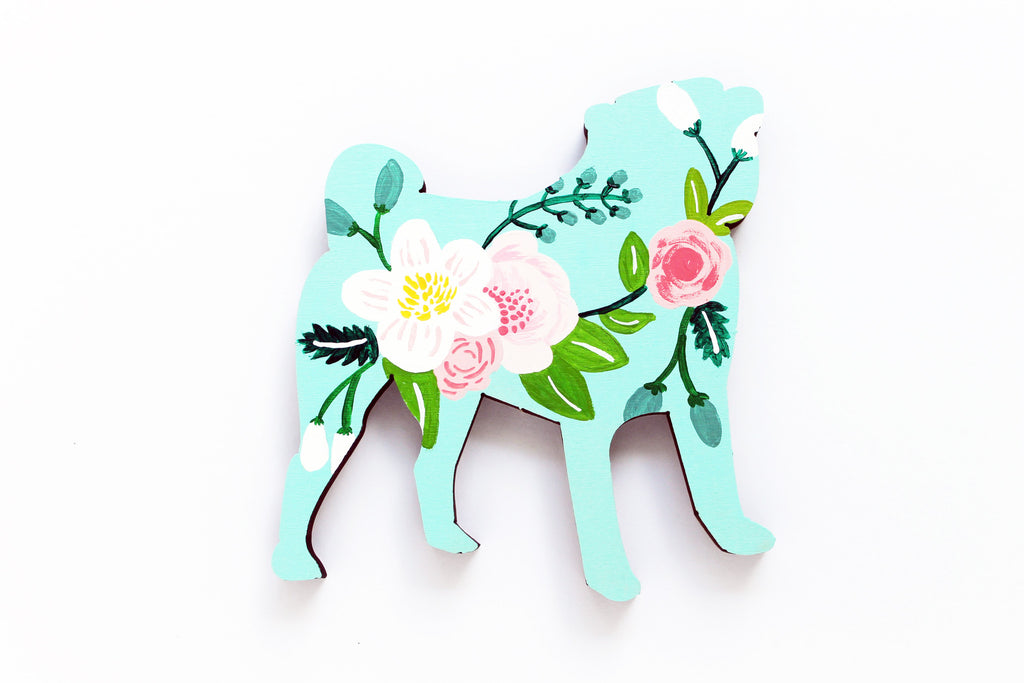 Wooden Pug Silhouette - aqua
This wooden pug silhouette is laser-cut and a one-of-a-kind piece. Hand painted with a aqua floral motif, it makes a perfect addition to any wall or bookshelf display. 
Size: 6 "x 6.5" and 1" thick
Made in the U.S.A.
*Please note: There is only of the aqua pug; please only add a quantity of 1 to your cart.