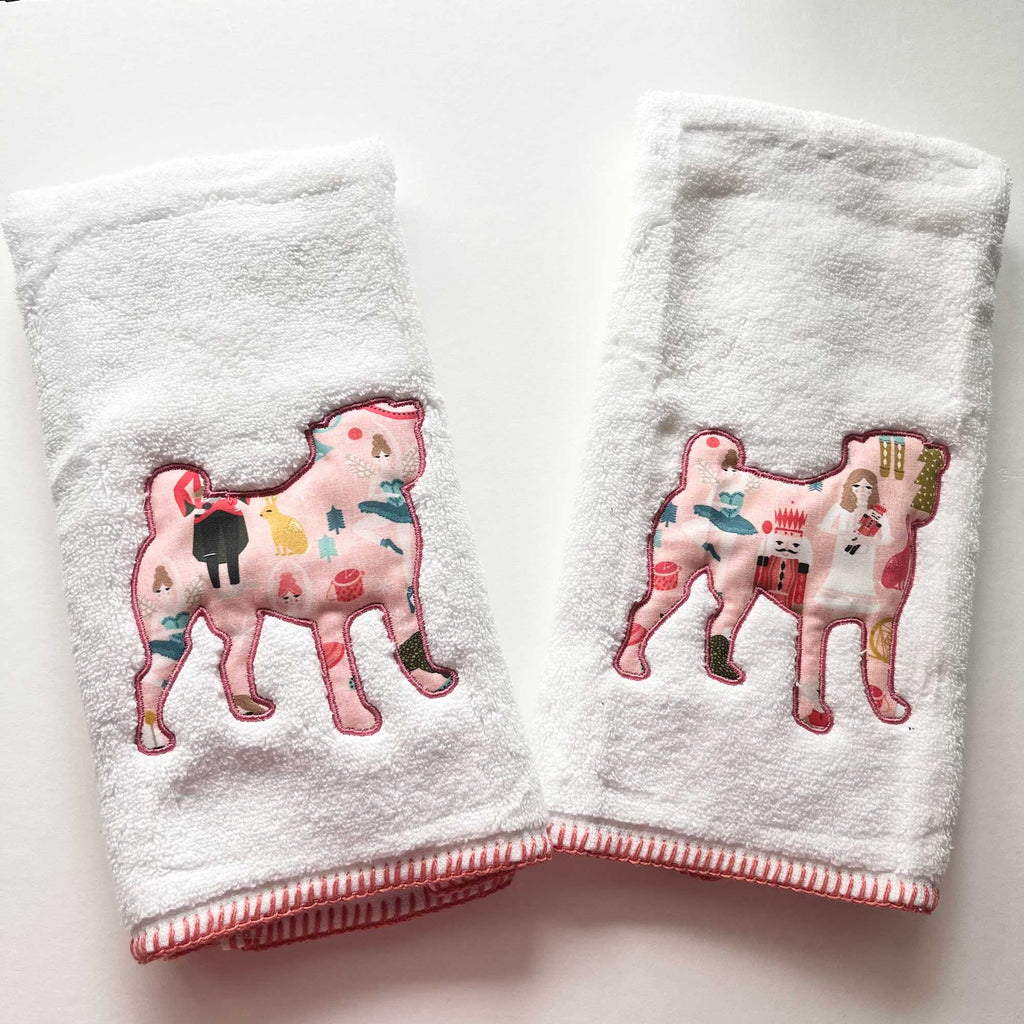 Pug Embroidered Christmas hand towels (set of 2)
Perfect for the holiday season! These pug embroidered hand towels have a pink Nutcracker themed fabric. Makes a wonderful unique gift and it's a great addition for your kitchen or bath.
Each towel has an embroidered pug silhouette. The set of towels comes tied in a pink ribbon, makes a perfect gift for yourself or house guest!